United States Military Academy
Mission Statement
"To educate, train, and inspire the Corps of Cadets so that each graduate is a commissioned leader of character committed to the values of Duty, Honor, Country and prepared for a career of professional excellence and service to the Nation as an officer in the United States Army.".
Quick Facts
Updated U.S. Gov IPEDS 2017-18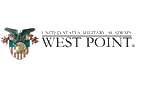 Location:

West Point, NY

Student Body:

4,491

Education Type:

4 Years+

Funding:

Public

Campus Type:

Rural

Web Site: www.westpoint.edu
Acceptance Rate:

9.56%
Acceptance Rate:

9.56%

Application Deadline:

February 28, 2019

International Students:

Unreported

Application Fee:

$0
Tuition:

n/a

Room and Board:

n/a

Books and Supplies:

n/a

Other Fees:

n/a

Average Net Price:

n/a
Engineering:

24%

Social Sciences:

16%

Foreign Language, Literature:

11%

Business, Management, Marketing:

9%

Engineering Technology:

5%
Academic Programs
United States Military Academy offers 62 Total Programs in Bachelor's Degree Level. The most popular area of study for students are degrees in Engineering. Choose an area to explore below to see detailed degree programs at each degree level.
Graduation Rate Within 150% of Time:

86%

Graduation Rate Within 200% of Time:

84%

1st Year Retention:

96%

Post Graduation Salary:

n/a