Sam Houston State University
Mission Statement
Sam Houston State University provides high quality education, scholarship, and service to qualified students for the benefit of regional, state, national and international constituencies.
Quick Facts
Updated U.S. Gov IPEDS 2017-18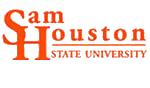 Location:

Huntsville, TX

Student Body:

20,938

Education Type:

4 Years+

Funding:

Public

Campus Type:

Rural

Web Site: www.shsu.edu
Acceptance Rate:

74.39%
Acceptance Rate:

74.39%

Application Deadline:

August 1, 2019

International Students:

Unreported

Application Fee:

$45
In State Tuition:

$5,472

Out of State/International Tuition:

$15,432

In State Grad Tuition:

$5,391

Out of State Grad Tuition:

$12,861

Room and Board:

$9,178

Books and Supplies:

$1,096

Other Fees:

$2,590

Net Price In-Disctrict/State:

$11,742

Net Price Out-of-State:

n/a
Business:

23%

Protective Services:

20%

Interdisciplinary Studies:

10%

Health Professions:

6%

Psychology:

5%
Academic Programs
Sam Houston State University offers 97 Total Programs in Certificate, Bachelor's, Master's, Doctorate Degree Levels. The most popular area of study for students are degrees in Business. Choose an area to explore below to see detailed degree programs at each degree level.
Graduation Rate Within 150% of Time:

51%

Graduation Rate Within 200% of Time:

52%

1st Year Retention:

77%

Post Graduation Salary:

$45,600